Saffron - Shop
livepages::jquery();?>
Why not try some of the world's most expensive spice? Saffron is derived from the flower of Crocus sativus, commonly known as the "saffron crocus" and the inspiration for the name of our company. Most of the world's saffron is grown in Iran. It is used to flavour food, has a long history of use in traditional medicine, is used as a brilliant fabric dye as well as in perfumary.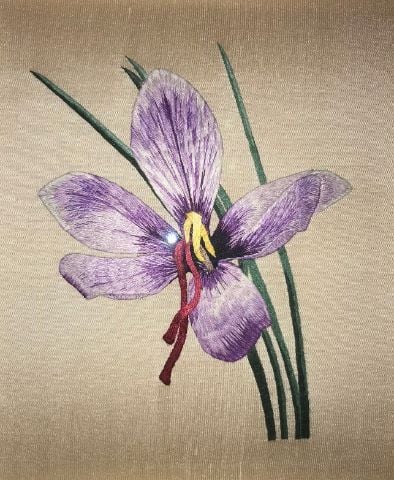 The above silk shading embroidery formed one module of Salim, our tailor's Certificate in Technical Hand Embroidery from the Royal School of Needlework. It is the basis of our logo: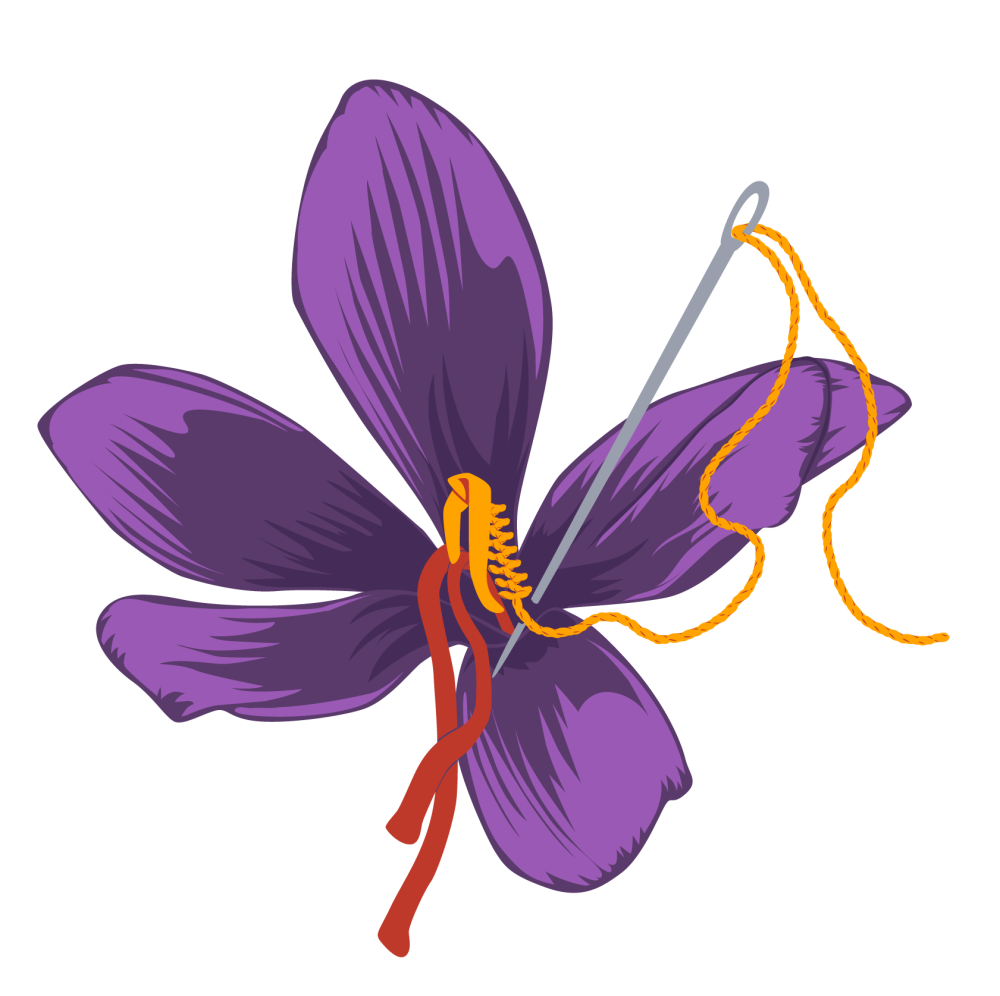 Add one of these fun packs of best Persial saffron to your order.
Products In This Category: